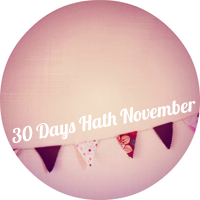 Day 4: A friend I adore-
A few weeks ago, I had the pleasure of introducing a little peanut, who was almost my Guy's birthday buddy. He missed by under 2 hours. His beautiful mommy is my sweet friend, my only close girlfriend from my college program. My only other bridesmaid who wasn't a sister. My inside jokester, my cheerleader, my commiserator.
You can read a little more about her here
.
Today's the party at boss lady's house. It's nuts. And I chose comfort for the day. Don't judge.
Pants: Gap...Tee: GapBody...Cardigan...Banana...Boots: Target...Scart: Beijing Boutique
Needy lean-in dog.